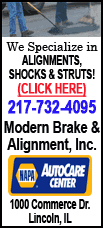 He denied fathering a daughter, born to the woman with whom he had the affair, and offered to be tested to prove it. A former Edwards campaign staff member professes to be the father.
The former North Carolina senator, who was the Democratic vice presidential nominee in 2004, confessed to ABC News that he had lied repeatedly about the affair with Rielle Hunter, then 42. Hunter's daughter, Frances Quinn Hunter, was born on Feb. 27 this year, and no father's name is given on the birth certificate filed in California.
In a statement provided to The Associated Press, Elizabeth Edwards confirmed that her husband had confessed the extramarital affair to her in 2006 but that after a "long and painful process" she was now standing by him.
After the story broke Friday, Edwards released a statement that said, "In 2006, I made a serious error in judgment and conducted myself in a way that was disloyal to my family and to my core beliefs. I recognized my mistake, and I told my wife that I had a liaison with another woman, and I asked for her forgiveness. Although I was honest in every painful detail with my family, I did not tell the public."
"I was and am ashamed of my conduct and choices," he said. "With my family, I took responsibility for my actions in 2006, and today I take full responsibility publicly."
Edwards declared his presidential candidacy in December 2006. His wife campaigned enthusiastically with him and by herself in the months that followed. She announced in March 2007 that her cancer, formerly in remission, had returned and there apparently was no cure.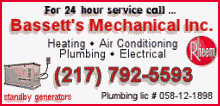 She and her husband said it was important for the campaign to continue.
Edwards dropped out midway through this year's primaries after it became apparent he could not keep up with front-runners Barack Obama and Hillary Rodham Clinton. He recently endorsed Obama and has been mentioned as a possible running mate.
Speaking to reporters Friday in Honolulu, Obama praised Edwards as a "great champion of working people" during the campaign and said the couple indicated they would probably not attend the Democratic National Convention in Denver later this month.
"This is a difficult and painful time to them," Obama said. "And I think they need to work through that process of healing. My sense is that that's going to be their top priority."
Edwards was John Kerry's running mate in 2004 when Kerry lost to President Bush.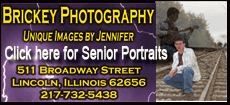 In his statement, he said, "It is inadequate to say to the people who believed in me that I am sorry, as it is inadequate to say to the people who love me that I am sorry.
"In the course of several campaigns, I started to believe that I was special and became increasingly egocentric and narcissistic. If you want to beat me up feel free. You cannot beat me up more than I have already beaten up myself. I have been stripped bare and will now work with everything I have to help my family and others who need my help."
In her statement Friday, Elizabeth Edwards said it wasn't easy to find out about the extramarital affair in 2006. She called the affair a "terrible mistake" but said the healing process was "oddly made somewhat easier" after her diagnosis of breast cancer in March 2007.
"This was our private matter, and I frankly wanted it to be private because as painful as it was I did not want to have to play it out on a public stage as well," she said. "Because of a recent string of hurtful and absurd lies in a tabloid publication, because of a picture falsely suggesting that John was spending time with a child it wrongly alleged he had fathered outside our marriage, our private matter could no longer be wholly private."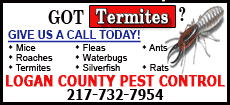 Mrs. Edwards said her family has been through a lot and pleaded for privacy.
"I am proud of the courage John showed by his honesty in the face of shame," she said. "I ask that the public, who expressed concern about the harm John's conduct has done to us, think also about the real harm that the present voyeurism does and give me and my family the privacy we need at this time."
The National Enquirer first reported on the affair in October 2007, in the run-up to the Democratic primaries, and Edwards denied it.
"The story is false," he told reporters then. "It's completely untrue, ridiculous." He professed his love for his wife, who had an incurable form of cancer, saying, "I've been in love with the same woman for 30-plus years and as anybody who's been around us knows, she's an extraordinary human being, warm, loving, beautiful, sexy and as good a person as I have ever known. So the story's just false."
Last month, the Enquirer carried another story - the blaring headline referred to an Edwards "love child" - stating that its reporters had accosted Edwards in a Los Angeles hotel where he had met with Hunter after her child's birth. Edwards called it "tabloid trash," but he generally avoided reporters' inquiries, as did his former top aides.
He said in his statement Friday he had "used the fact that the story contained many falsities to deny it," and he called that "being 99 percent honest."
In an interview which aired on ABC News' "Nightline" Friday night, Edwards described the affair as being "over for a long time." He declined to give specifics, saying his family was "entitled to every detail" but no one else.
Edwards acknowledged his wife was "mad, she was angry - furious would be a good way to describe it" when he told her about the affair but that he had asked her not to appear with him during Friday's interview even though she forgave him. That's because "she should not be involved in protecting me from whatever the consequences of this are," he said.
Edwards also said the tabloid was correct when it reported on his meeting with Hunter at the Beverly Hills Hilton last month and that it would be the American people's "judgement to make" as to what they think of him now after trusting him.
"I don't think anything has ended," Edwards responded when asked if his life and career as he knows it were effectively over. "My Lord and my wife have forgiven me, and so I'm going to move on. ...I think our marriage will not only survive, it will be strong."