Nguyen, 45, was among the Vietnamese-American Catholic group whose charter bus crashed early Friday, killing 15 passengers.
Federal investigators were to continue trying to pinpoint what caused the bus to smash into a guardrail and skid off a highway north of Dallas, crushing one side of the vehicle and injuring dozens.
The bus was unlicensed, and authorities said a tire that blew out had been illegally refitted with a new tread.
The bus, en route from Houston to a religious festival in Missouri, had 55 people on board. Ten were taken to the hospital by helicopter, and some remained in critical condition late Friday.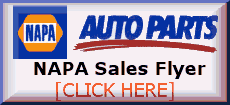 Sean Hoang, who said he had a relative left in a coma by the crash, shuffled out of a hospital, exhausted and red-eyed.
"God called them home, and he called them at a good time," Hoang said.
Most of the passengers were from the Vietnamese Martyrs Church and two other mostly Vietnamese congregations in Houston and were on their way to Carthage, Mo., for an annual festival honoring the Virgin Mary. The Marian Days pilgrimage, which started in the late 1970s, attracts thousands of Catholics of Vietnamese descent and includes a large outdoor Mass each day, entertainment and camping at night.
The vehicle's right front tire, which blew out, had been retreaded in violation of safety standards, said Debbie Hersman, a member of the National Transportation Safety Board. The tread had separated from the tire itself in a process called delamination.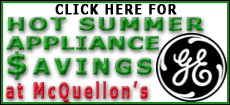 "If there is a loss of pressure or the tire becomes delaminated, it's much more difficult to control the vehicle," she said.
It is legal to retread such tires but not on the axle that steers the bus, Hersman said.
The driver was a 52-year-old who had a commercial license but whose medical certification had expired, she said. The driver was reported in stable condition at an area hospital.
The bus operator, Iguala BusMex Inc. of Houston, had applied in June for a federal license to operate as a charter but was still awaiting approval, according to online records.
The company recently filed incorporation papers, listing the same owner and address as Angel Tours Inc., which was forced by federal regulators to take its vehicles out of interstate service June 23 after an unsatisfactory review, records show. Details of the review were not in the online records.
Neither entity is authorized to operate as a carrier in interstate commerce, said John H. Hill, administrator for the Federal Motor Carrier Safety Administration.