President Bush, a longtime sports fan, was immersing himself into the Olympic spirit with abandon, acting like a kid - even when his body was reminding him that he's 62.
There were also reminders that the world's troubles follow wherever Bush goes. He was given regular updates after Russia sent columns of tanks and reportedly bombed Georgian air bases Friday after Georgia launched a major military offensive earlier in the day to retake the breakaway province of South Ossetia. The fast-changing hostilities threaten to ignite a broader conflict in the region.
"I'm deeply concerned about the situation in Georgia," Bush told reporters, adding he was worried about "a dangerous escalation in the crisis" as attacks have spread beyond the main conflict zone, threatening the peace elsewhere in a volatile region.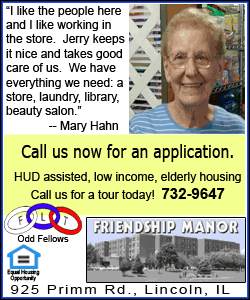 "We have urged an immediate halt to the violence and a stand-down by all troops," he said.
White House spokesman Gordon Johndroe said Bush had spoken very recently with Russian President Dmitry Medvedev and Georgian President Mikhail Saakashvili and "reiterated the United States position to both leaders."
Bush also has official business on his agenda Sunday in meetings with Chinese President Hu Jintao and other leaders of the country. He will also attend church and speak about religious freedom, a sensitive matter in China, where the government allows worship only in officially approved churches.
But mostly this was a day for athletics, with Bush brushing off reporters' attempts to ask him about the Georgia crisis. He even invented his own event, speed-grazing, as he hopped from one sport to another, joking and offering encouragement to U.S. athletes.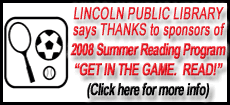 After an early wake-up call, the president headed straight to the Laoshan Olympic mountain-biking course, passing iconic Tiananmen Square along the way, as wife Laura went on a tour of the Forbidden City. Bush, a regular biker, had been itching to get back to the course that he tried out with Chinese Olympic hopefuls in 2005 during his last visit to Beijing.
Dressed in a green T-shirt and black shorts, the president biked more than an hour on the course on a warm, muggy, hazy day, accompanied by secret service agents and aides. He dabbed at his face with a towel as he left, then called the course "really, really difficult."
"That's why I'm an amateur and they're Olympians," Bush added.
After slipping into dry clothes, the president headed for the beach volleyball at Chaoyang Park, getting sandy with defending gold medalist Misty May-Treanor on the practice courts during a half-hour stop.
Bush posed for pictures with the U.S. players and staff. May-Treanor and her partner Kerri Walsh, took a break in practice so Bush could try out a few bumps himself.