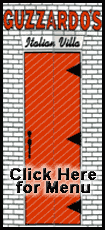 "We are neither confirming nor denying the report," Dolphins spokesman Harvey Greene said Friday night.
Bill Parcells, now the Dolphins' vice president of football operations, drafted Pennington with the 18th overall pick in 2000 when he was the Jets' general manager.
The Dolphins, coming off a 1-15 season, will open the season against the Jets in Miami, giving Pennington an immediate chance to face his former team.
Before the signing, Pennington said he was disappointed but had no hard feelings after being released by the Jets.
"I have enjoyed it," Pennington said Friday in his first public comments since his release. "I've learned a lot, become a better professional and a better man because of my experience and my time in New York. I don't regret or feel ashamed about anything that happened to me in my time in New York."
Pennington became the popular face of the Jets for several seasons and arrived in camp competing with Kellen Clemens for the starting job. The Jets jettisoned Pennington to clear salary cap space once they got Favre from Green Bay.
"The most difficult part is just the realization that the organization no longer wants you," Pennington said. "You spend eight years there and, in the blink of an eye, you're no longer wanted there."
The 32-year-old Pennington ranks first in NFL history among quarterbacks with at least 1,500 attempts with a 65.6 completion percentage. He was often recognized as being a leader in the huddle and an intelligent field general, but was dogged throughout his time in New York for his lack of arm strength.