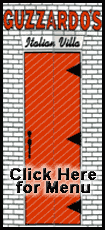 The AL Central leaders hung on after Dustin Pedroia hit a three-run homer off Octavio Dotel in the eighth. Carlos Quentin led off the bottom half with his AL-leading 31st homer off Manny Del Carmen and his second in as many games, and Bobby Jenks pitched a scoreless ninth for his 23rd save in 26 chances.
Lester (10-4) suffered his first loss since May 25 after going 7-0 in his previous 11 starts. He allowed four runs and six hits in seven innings.
The Red Sox had won five of six but couldn't get anything going against Buehrle (9-10), who allowed just four hits and tied a season-high with eight strikeouts while walking two after losing his previous two starts.
He left to a standing ovation with the White Sox leading 4-0 after Jason Varitek led off the eighth with a single, but the cheers quickly turned to groans as the Red Sox came charging back against Dotel.
He walked J.D. Drew with one out, and Pedroia made it a one-run game when he drove a 2-2 pitch to the left-field bullpen for his 10th homer.
Matt Thornton came in and retired David Ortiz on a grounder to second. D.J. Carrasco then walked Kevin Youkilis and fell behind 2-0 to Mike Lowell before he fouled out to the catcher, ending the rally.
Lester gave up a sacrifice fly to A.J. Pierzynski in the third and a two-run double by Orlando Cabrera in the fifth, making it 3-0. The White Sox got another run in the seventh when Pierzynski got caught in a rundown heading to second after knocking a single off the right-field wall, allowing Cabrera to score from first with two out.
Notes: The White Sox weren't sure what their corresponding roster move will be when Jose Contreras comes off the disabled list on Saturday. Sidelined by right elbow tendinitis, the right-hander is scheduled to make his first start since July 13. "We've been sitting down and talking about it for a few days, and we don't have a conclusion yet," manager Ozzie Guillen said. "One day we need one thing, and the next day we need another thing." ... Boston's Kevin Youkilis, who left Wednesday's game after being in the right hand by a pitch in the first inning, started at first base and batted fourth. ... The Red Sox had won 15 of 20 at U.S. Cellular Field since the start of the 2003 season.