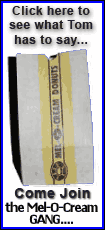 Jered Weaver (10-9) allowed five runs and seven hits in six innings, including solo homers by Xavier Nady and Alex Rodriguez, who played in his 2,000th regular-season game.
The Yankees, who are trying to tie Atlanta's major league record of 14 consecutive postseason appearances, remain three games behind Boston in the Wild Card race. They are 5-8 following their eight-game winning streak coming out of the All-Star break.
Trailing 6-3 entering the sixth, New York got a run closer on Nady's 18th homer and fifth in 13 games since joining the Yankees in a trade with Pittsburgh. Robinson Cano followed with a triple off the right field wall and scored on Melky Cabrera's groundout.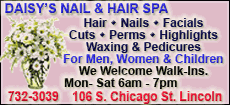 But the Angels broke it open with four in the ninth. Hunter led off with his 19th homer, Jeff Mathis doubled home a run, pinch-runner Reggie Willits scored on Brian Bruney's wild pitch and Mark Teixeira capped the rally with an RBI single. Willits left the game with a concussion following his collision at home plate with Jose Molina.
Ian Kennedy (0-4) retired only six of the 16 batters he faced, giving up five runs and nine hits in two-plus innings. The right-hander, beginning his third stint with the Yankees this season, was recalled from Triple-A Scranton-Wilkes Barre on Thursday when right-hander Joba Chamberlain went on the disabled list with tendinitis in his rotator cuff.
Kennedy came out with a 5-3 deficit after giving up hits to the first five Angels batters in the third, including RBI singles by Guerrero, Garret Anderson and Kendrick. Anderson extended his hitting streak to 14 games.
The Yankees had taken a 3-2 lead in the top half on a bases-loaded walk to Jason Giambi, an RBI single by Nady and Bobby Abreu's 445th career double, which broke a tie with Andres Galarraga for the most among Venezuelan-born major leaguers.
Rodriguez, 0-for-14 in the Yankees' four-game split at Texas, drove Weaver's 3-2 pitch over the double-decker bullpen leading off the second to trim the Angels' lead to 2-1. Last Saturday at Yankee Stadium, Rodriguez hit one of four home runs Weaver surrendered in New York's 8-2 win.