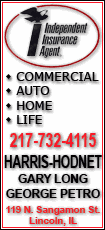 "Time will tell, but I don't want to say, 'Be patient,'" Favre said Friday at a City Hall news conference. "I have to get a lot done in a short amount of time. They wouldn't have signed me if they didn't think I could do that."
A three-time MVP who led two Green Bay teams to the Super Bowl, Favre is more than just a country boy from Mississippi. But even he seemed a little awed by his welcome to jaded New York. Mayor Michael Bloomberg greeted him, showering the star quarterback with a number of gifts - including some cheesecakes - designed to help with his transition.
"The legendary No. 4 has now become Jet Favre," Bloomberg said, "and we're delighted to welcome him to City Hall."
The Jets acquired the recently unretired Favre from the Packers for a conditional draft pick late Wednesday night. He was with the team for its preseason-opening victory at Cleveland, flew into town early Friday morning and quickly popped in for his City Hall visit.
The Hall of Famer in waiting will practice with his new teammates for the first time Saturday after passing his physical. After his meeting with the mayor, Favre headed to the team's facility and took his conditioning test, joined in team meetings and got better acquainted with his teammates.
"I know I still can play," said Favre, wearing a blue and white polo shirt and khaki slacks and sporting his familiar 5 o'clock shadow. "I don't think too many people question that. I think a lot of people question what happened this offseason."
Favre closed a summer of discontent and opened a new chapter in his career by joining the Jets, who stunned the NFL by outbidding the Tampa Bay Buccaneers for the iconic QB. He brings instant relevance to a team that went 4-12 last season and hasn't had a quarterback of his stature since Joe Namath ruled Manhattan more than 30 years ago.
"There's no guarantees," Favre said. "You see teams go out in free agency and spend on a lot of guys and everyone says, 'Oh, they're going to be great and go to the Super Bowl.' It takes chemistry, and to me, that's the most important thing. You can have all the talent in the world, but if the chemistry is not there, it won't matter.
"I think we can achieve that."
After a huddle with staff members, Bloomberg picked out a few things to help Favre "make a quick adjustment" to the Big Apple. As part of the city's initiative to plant a million trees by 2017, Bloomberg announced one would be planted in Favre's name.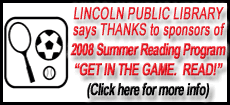 "I cannot tell you where the tree is going to be, for obvious reasons, because it'll be stripped bare in about 30 seconds," said Bloomberg, wearing a green tie in honor of the Jets.
Bloomberg then presented Favre with a MetroCard - with $4 fare on it, of course.
"If you had picked a number higher, you would've gotten more money on your MetroCard," Bloomberg said, drawing laughs.
He also gave Favre a huge "Broadway" street sign, a copy of his book, "Bloomberg by Bloomberg," an empty key ring - "You win the Super Bowl and I promise you will get a key" - and a few cheesecakes from Junior's Cheesecakes.