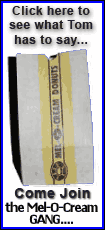 The United States, led by fist-pumping Jonathan Horton, finished atop its qualifying group and clinched a spot in the team finals by winding up fourth through two subdivisions.
"To make a major team personnel change, compete in the first subdivision and qualify for the team finals is a huge accomplishment, and we are looking forward to competing on Tuesday," U.S. coach Kevin Mazeika said.
Riding an emotional wave that built from the moment they entered the arena, with Horton waving and pumping his arms upon seeing a U.S. flag in the audience, the Americans put on a spirited overall performance, particularly on high bar.
They earned 365.200 points, well ahead of Spain's 357.925 and Italy's 355.500.
"We had a don't-hold-back mantra today, and it lit us on fire," Horton said. "We didn't hold back for one moment. We competed like it was our last day."
And it was good enough to ensure another day.
China finished with 373.600 points, followed by Japan at 369.500 and Russian with 365.425, just .225 ahead of the Americans.
Russia's Konstantin Pluzhnikov fell off the rings at the end of the session, landing on the back of his neck. He walked off the podium, then lay down on the sideline as trainers talked to him. Pluzhnikov walked off at the end of the competition.
"We are just praying he is OK, because we really need him for the final," said teammate Maxim Deviatovski. "I haven't seen him, but others say he seems OK."
The Americans are without any Olympic experience after twin brothers Paul Hamm, the reigning Olympic champion, and Morgan Hamm withdrew with injuries. Sasha Artemev, who joined the squad Thursday night, and Raj Bhavsar were the replacements, and both performed well - if not quite at the level of the Hamms.