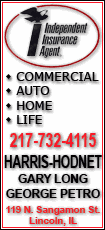 The competitions, which have a lot in common, will take place Sunday at a new location, the Lincoln Stage. First will be the hog-calling competition at 2 p.m. The husband-calling competition will begin at 2:30.

Winners will receive $100 and $50 in premium money; second place will receive $30; and third place will get $15. Registration is available in advance by calling 217-524-9825 and also an hour before the event.

The contests have one simple rule: The fairgoer must present a call. How they present their call, however, is up to the fairgoer. Some choose to use actual hog calls they've learned on the farm; some fairgoers use props and costumes to enhance their performance; and others rely on sheer talent.
Rachael Atchinson, on-air personality with Fox 55/27, will also be on hand to help judge the competitions. Joining her will be Amy Bliefnick, state fair manager, and Tom Jennings, acting director of the Illinois Department of Agriculture.
If the past is any indication, judges like realistic hog calls. Last year's top hog caller was Nathan Broaddus, from Raymond, who picked up his calls from working at Borgic's hog farm. He presented two calls: the loading shoot call and the mating call with a boar.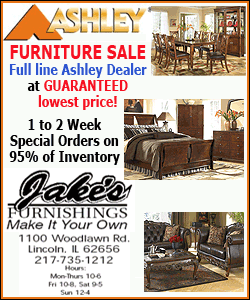 In the past, judges have also appreciated fancy apparel. Last year's top husband-caller, Kelly Tierney, from Cornland, braved the sky-high temperatures and dressed up as Abraham Lincoln's wife, Mary Todd Lincoln, by sporting a Victorian bonnet and dress. Her husband, who had been "modernized" by his trip to the fair, showed up in a Hawaiian T-shirt, blue jean shorts, tennis shoes and corn dog in hand.
But most of all, the judges appreciate a good laugh. Every winning call has been as entertaining as it was outrageous.
The husband- and hog-calling contests are presented by Hog Inc. Preregistration is also available by calling 217-524-9825.
The 2008 Illinois State Fair runs Aug. 8-17.
[Text from Illinois State Fair file received from the Illinois Office of Communication and Information]