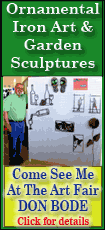 Wall Street's latest reminder that deep troubles remain in the financial sector came when JPMorgan Chase & Co. said late Monday it has incurred wider losses in its mortgage holdings so far in the third quarter than it did in the second quarter.
The company's disclosure in a regulatory filing that it has lost $1.5 billion, after hedges, in its mortgage-backed securities and loans this quarter offered fresh signs of the scope of the troubles in the credit markets. In the second quarter, the company's losses tied to souring mortgage debt totaled $1.1 billion.
Adding to investors' concerns, UBS AG said Tuesday it had further losses and write-downs of $5.1 billion during the second quarter of 2008.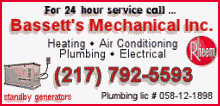 Beyond worries about the financial sector, investors are awaiting a Commerce Department report on the nation's trade deficit for June. While it had been narrowing, economists expect the trade deficit to jump in June because of the country's rising bill for foreign oil; crude didn't begin its pullback until mid-July.
The deficit for June is expected to climb to $61.5 billion, according to the consensus forecast of Wall Street economists surveyed by Thomson/IFR. In May, the deficit shrank to $59.8 billion as a weaker dollar helped to boost U.S. exports to a new high.
But oil prices continued their retreat, falling to a 3-month low Tuesday as a stronger dollar and weakening crude demand from China weighed on investor sentiment. Light, sweet crude fell 84 cents to $113.61 a barrel. Oil has fallen more than $30 from its July 11 high of $147.27, easing concerns about inflation.