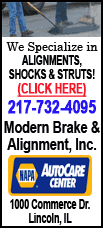 Holmgren said the worst case for Engram would be missing three regular-season games and returning for facing the defending Super Bowl champion New York Giants on Oct. 5.
The 35-year-old Engram set a franchise record last season with 94 catches then skipped Seattle's offseason minicamps while in a dispute over a contract that expires after this season. The Seahawks are refusing to negotiate a deal beyond the one paying him $1.7 million this season.
The offense was also missing Pro Bowl quarterback Matt Hasselbeck on Monday, for the second consecutive day. He has a stiff back that first tightened while he played two series against the Vikings.
"He tweaked it a little bit in the game, did something," Holmgren said. "He's taking it easy, taking a couple of days."
When asked if Hasselbeck might miss Saturday's preseason game against Chicago, the coach said, "I suppose there's a chance, but we haven't even talked about it yet."
Holmgren said the injury is not a previous issue, just a one-time tweak from Friday's game.
"Now look it, if you ask Matt, he'll give you the history of his back since he was 11," Holmgren joked.
Hasselbeck didn't seem concerned after practice. He joked around while hosting a small group of grade-school boys in the locker room area.
Also Monday, Seattle terminated the contract of former first-round draft choice Marcus Tubbs. The former starting defensive tackle kept having setbacks following surgery a year ago on his right knee.
The loss of Engram is more than a minor setback to Holmgren's offense, which is already ailing.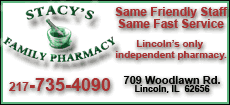 Nate Burleson is Seattle's only healthy, accomplished veteran wide receiver. Deion Branch, a former Super Bowl MVP, may not be ready for the opener and won't even test his surgically reconstructed left knee on the practice field until the first week of September.
Hasselbeck and Engram arrived together in Seattle in 2001.
"Bobby is a very important part of what we do offensively," Holmgren said. "The young-ins have to step up and play, we've said that already. And now they just have to do it for a while."