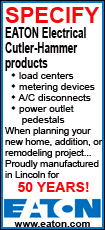 The Packers definitively handed Rodgers the keys to one of the NFL's best offenses after trading Favre to the New York Jets last week -- ending an ugly, monthlong divorce with one of the most beloved players in franchise history.
And despite spending most of the past three seasons holding a clipboard, Rodgers didn't show many signs of nerves in his first step out of Favre's shadow. The Bengals tagged Rodgers for an early interception off of a deflected pass, but he recovered to complete 9 of 15 throws for 117 yards and a touchdown.
Rodgers was greeted warmly by fans before the game, with a significant portion giving him a standing ovation.
"I've always felt like we have the best fans in the NFL, and that they would support our team, regardless of how they feel about myself, or Brett, or management or whatever," Rodgers said. "But it was a great reception when we took the field."
Rodgers could have had a second scoring strike, but couldn't connect on a deep ball to wide open receiver James Jones on the Packers' third drive. On the next play, Rodgers threw a crisp 30-yard pass to Ruvell Martin on third-and-2 that helped set up a 37-yard field goal by Mason Crosby.
On the Packers' next possession, Jones caught a dart from Rodgers and ran for a 30-yard touchdown -- despite bouncing off a jarring hit from Bengals safety Marvin White that knocked off his helmet. As Jones completed a "Lambeau Leap" into the grandstands, Rodgers ran down the field to congratulate him.
"I understand the attention around him, his performance tonight and him playing tonight." Packers coach Mike McCarthy said. "But I saw Aaron just like he is every day. I thought he went out there, he played with excellent energy, which I always recall him playing with. I think he's done a really good job being consistent, and understanding that the microscope is on him, with all the attention. But those are really outside, external forces that we can't really pay attention to."
Rodgers left the game after the first quarter, with the Packers leading 10-0 after a sluggish performance by the Bengals' No. 1 offense.