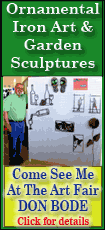 He finished third that night in what was called the "Race of the Century." This time, it was hardly a race at all.
Phelps all the way.
"I hate to lose," he said. "When you lose a race like that, it motivates me even more to try to swim faster."
Competing out in lane six, Phelps quickly surged to the lead and led by a full body length halfway through the second of four laps. He was nearly two seconds ahead of the field when he touched in 1 minute, 42.96 seconds, breaking the mark of 1:43.86 he set at last year's world championships.
"I just wanted to be out at the 50-meter point, and that's where I was," said Phelps, much more reserved in his reaction after a wild performance on deck the previous day. "I was in open water, and it was difficult for the other guys to see me."
South Korea's Park Tae-hwan took the silver in 1:44.85, touching while Phelps was already looking at the scoreboard. Peter Vanderkaay, one of Phelps' training partners, gave the U.S. another medal by claiming the bronze in 1:45.14.
"I knew Park is strong in the last 50 meters," Phelps said of the 400 free gold medalist, "so I knew I had to be fast and concentrated."
Everyone else figured they were racing for second.
"Phelps swam so fast," Park said. "It is my honor to compete with him."
Added Vanderkaay, "I just tried to swim my own race. He's going to go out, but I can't let that affect my race strategy."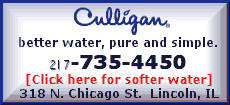 Phelps is now 3-for-3 in Beijing, on course to beat Spitz's 36-year-old record of seven golds in a single Olympics. He opened with a world record in the 400 individual medley, then led off an epic victory in the 400 free relay.
While chasing Spitz, he'll take care of another historical landmark, one he wasn't even aware of until earlier this year.
Phelps's ninth career gold tied him with Spitz, Lewis, Soviet gymnast Larysa Latynina and Finnish runner Paavo Nurmi for the most in Olympic history.
"To be tied for the most Olympic golds of all time, with those names, in Olympic history ...," Phelps said, before pausing and letting out a slight chuckle.
"The Olympics have been around for so many years, that's a pretty amazing accomplishment."
The mark isn't likely to be shared for long. Phelps will go for his fourth and fifth golds of these games, which would push him to 11 overall, when he competes Wednesday in the finals of the 200 butterfly and 800 free relay, two more events in which he already holds world records.
Just for kicks, Phelps set an Olympic record during Tuesday's 200 fly semifinals, competing less than an hour after winning the 200 free.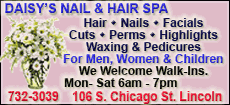 "I set up an opportunity to have a perfect swim tomorrow," Phelps said.
Perfection. That sums up the gangly 23-year-old from Baltimore who loves rap music, pimped-out cars and doing things in the pool that no one else even dared to think of.
"It might be once in a century you see something like this," teammate Aaron Peirsol said. "He's not just winning, he's absolutely destroying everything. It's awesome to watch."
Phelps is a creature of habit. He struggles to wake up in the morning, and loves to take naps in the middle of the afternoon. He gets two massages a day and takes ice baths to help his body recover from the grueling schedule. He wolfs down gargantuan amounts of pasta and pizza between races.
"Lots of carbs," he said.
When it's time to race, there's no one better.
"It's his physical ability, it's his ability to race, it's his ability to keep focused, to get excited when he needs to and to come down when he needs to come down," said Mark Schubert, head coach of the U.S. team.
With Phelps leading the way, it turned out to be a red, white and blue morning for the American swimmers.
Peirsol defended his Olympic title in the 100 backstroke with a world record of 52.54, and teammate Matt Grevers made it a 1-2 U.S. finish. Peirsol beat his own mark, 52.89, set at last month's national trials in Omaha, Neb., while Grevers added to the gold he won for swimming the preliminaries of the 400 free relay.
"It never gets old," said Peirsol, who swept the backstroke golds in Athens and will try to do the same in Beijing. "It really does feel like the first time."
The bronze was shared by Russia's Arkady Vyatchanin and Australia's Hayden Stoeckle.