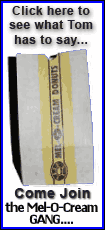 Natasha Watley hit a two-run homer, Crystl Bustos hit a solo shot and Caitlin Lowe added an inside-the-parker as the U.S. set an Olympic record for runs in a game. And they did it in just five innings before the game was halted by the run-rule.
It was a dominant performance like the ones the U.S. team strung together at the Athens Games in 2004.
"We were so amped up when we got here," Bustos said. "We couldn't wait to get this started. We're sick of practice."
The Americans figure to be challenged in China, but it wasn't by the Venezuelans who were run off the field in their Olympic debut.
Following pregame introductions and the traditional gift exchange between the teams, U.S. coach Mike Candrea gathered his team near their dugout and shouted, "Who do you play for?"
"U-S-A," shouted the world's top-ranked team.
Then, the Americans went out and played like it.
They threatened in their first at-bat, but after putting two runners on with none out, the U.S. couldn't push a run across against Johana Gomez, who plays for Southeastern Community College in Burlington, Iowa.
It's safe to say she's never seen a lineup like this one, and the U.S. displayed its top-to-bottom depth and speed while scoring four runs in the second.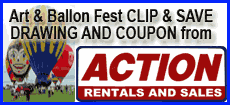 Duran was hit by a pitch leading off and raced to third on Stacey Nuveman's single. Lovieanne Jung followed with a sacrifice fly to make it 1-0.
One out later, Watley drilled a two-run homer to center field and as she rounded the bases, her teammates danced out of the dugout to welcome her at home plate. Moments later, they were back on the field.
Lowe reached out and poked a lazy fly that left fielder Rubilena Rojas misjudged and sailed over her head. Rojas stumbled and fell while trying to track it down, and by the time she got to the ball, the lightning-fast Lowe was nearly crossing the plate.