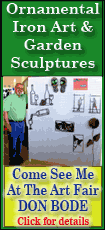 Arizona sent minor league right-hander Dallas Buck to Cincinnati (52-67) along with two players to be named. The 23-year-old Buck was 1-4 with a 3.94 ERA at Class-A South Bend.
Dunn, 28, was batting .233 for the Reds with 32 home runs and 74 RBIs. He has a good eye at the plate (80 walks) but also strikes out a lot (120 Ks).
Dunn has a .247 career batting average with 270 homers and is eligible for free agency at the end of the season.
Arizona tried to acquire Mark Teixeira from the Atlanta Braves at last month's trade deadline before he went to the Los Angeles Angels.
Dunn had played his entire career with the Reds and is nearing the end of an $18.5 million contract. He spoke with Arizona manager Bob Melvin but isn't sure what role he'll fill.
"I'll do whatever," Dunn said. "If they want me to catch, I'll catch."
On July 31, Cincinnati sent Griffey to the Chicago White Sox for reliever Nick Masset and a Triple-A player. On Sunday, the Reds designated veteran catcher David Ross for assignment and called up catcher Ryan Hanigan from Triple-A Louisville.
Reds manager Dusty Baker, whose team has lost nine of 10 games since the Griffey trade, said he'll miss having Dunn on the club.
"It's tougher to lose a good guy, you know, than the 40-home run guy," Baker said. "It's going to be tough to replace his offense, but it's even tougher to replace the man."