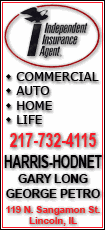 "A few of these guys are going to get more at-bats and more playing time, and we have confidence they will help keep us in the position that we're in today."
The Rays, who set a franchise record for victories in a season with their 71st, began Monday with a 4 1/2-game lead over second-place Boston.
But with Longoria and two-time All-Star Crawford sidelined, they face the challenge of trying to stay ahead of the Red Sox and third-place New York Yankees without two of their best offensive and defensive players.
Crawford, a four-time AL stolen base champion batting .273 with 57 RBIs and 25 steals, went on the DL with a right hand injury on Sunday. There's been speculation that he could face season-ending surgery, though Friedman stressed he didn't want speak prematurely about the outfielder.
"We're still seeking medical opinions to come up with the best course of action," Friedman said. "We probably won't have anything definitive until (Tuesday)."
Crawford, batting .349 with five triples during an 11-game hitting streak, was injured during his final at-bat on Saturday.
"Obviously it's a tough situation, but this team has shown great perseverance all year and I expect it will continue," Friedman said.
"We'll continue to monitor the waiver wire, but this underscores the emphasis that we've placed on depth. We haven't gotten to this point on the back of any one player. It's been a team effort all year, and I expect that to continue."
The move with Longoria was retroactive to Friday, the day after the 22-year-old was hit by a pitch from Seattle closer J.J. Putz. He missed the past three games and took a red-eye flight home to St. Petersburg early Monday to be examined by a team doctor.
Friedman said the club initially believed a previous fracture that had not been detected might be the source of some of Longoria's discomfort. While the latest tests revealed it was a new fracture, the Rays remain hopeful that he will be able to return to the lineup within two to three weeks.