Kevin Youkilis' broken-bat single ended the no-hit bid, and J.D. Drew's two-run double put Boston ahead 2-1. Jed Lowrie added a two-run double in the ninth as the Red Sox gained a four-game split and moved within four games of first-place Tampa Bay in the AL East.
While Danks retired his first 17 batters, the White Sox did little against Beckett (11-8). They fell out of first place in the AL Central, a half-game behind Minnesota.
Beckett yielded seven hits, struck out eight and did not walk a batter for his second consecutive win.
Danks (9-5) did not allow a base runner until he hit Jacoby Ellsbury with a pitch in the sixth. Youkilis' single to center with one out in the seventh momentarily drew boos from a crowd anticipating the first White Sox no-hitter since Mark Buehrle's gem against Texas on April 18, 2007.
The fans then let out loud cheers for Danks, but a 1-0 lead quickly turned into a 2-1 deficit. Mike Lowell walked and, after Jason Bay struck out, Drew drove a double to deep center.
Danks took his first loss since May 24 despite allowing just two hits and two walks while tying a career high with nine strikeouts in seven innings. He was 6-0 in his previous 13 starts and was as sharp as he's been all season on Monday.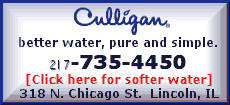 He changed speeds, hit his spots, and the result was one off-balance swing after another.
The crowd roared when Drew struck out swinging at a high fastball to end the fifth, and the anticipation continued to build. There were groans when Danks hit Ellsbury with a 1-1 pitch in the sixth, but Coco Crisp grounded out to end the inning.
Dustin Pedroia opened the seventh with a fly to left before Youkilis broke up the no-hit bid.