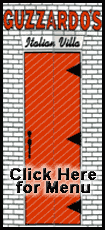 "Not many people realize how quick his release is," tight end Bubba Franks said. "It's starting to show, the guy can still play football."
Cotchery is doing extra hand-strengthening exercises. Chris Baker and Dustin Keller are spending time after practice catching close-range passes from the JUGS machine, learning that they always need to be ready.
"As soon as you come out of your break, the ball's right here," Keller said. "You just have to have your hands up real quick."
The Jets haven't had a starting quarterback who could throw the ball like Favre perhaps since Vinny Testaverde was in his prime in the late-1990s. Chad Pennington was always praised for having terrific leadership skills, but was knocked for his weak arm and inability to spread the ball down the field consistently.
"When you have a guy who can pressure the defense in many ways, you know every route's available on the field," Cotchery said. "There's no clear out routes."
Backup Kellen Clemens, who started eight games last season, has an impressive arm. Favre, though, is simply on another level.
"I wouldn't only say it's just how fast the ball is coming," said Keller, a rookie tight end. "He's not going to wait for your eye contact. He expects you to be ready for the ball."
Favre, acquired late last Wednesday from Green Bay, has long been regarded as one of the game's true gunslingers. Even at 38 and only four practices into a new career with the Jets, the NFL's career leader in several passing categories has flashed the skills that have made him special.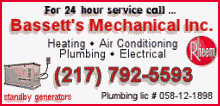 "There's no such thing as a decoy route, not as long as you have Brett back there," said Franks, who played with Favre for eight years in Green Bay. "Like I tell the guys, even when you're covered, you're not really covered. If you have two hands and two arms, you're not covered because he's going to hit one of them, so just find a way. As long as you can see him, he can see you."
Favre, given a second straight day off from speaking with the media, has wowed the large crowds packing Hofstra University to catch a glimpse of their new quarterback with a few classic throws.