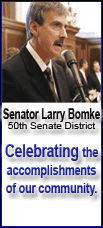 Still without head coach Hugh McCutcheon, whose in-laws were attacked in Beijing over the weekend, the U.S. team adjusted after a sluggish start to finish 24-26, 25-22, 25-15, 25-21.
The U.S. men are 2-0 in preliminary pool play after a victory over Venezuela in their opener. The Italians are 1-1 having defeated Japan to open the tournament.
A pall was cast over the U.S. volleyball team following the stabbing death of Todd Bachman, the father of former Olympian Elisabeth Bachman McCutcheon.
Bachman's wife, Barbara, was seriously injured in the attack at the Drum Tower, a popular tourist site. The assailant jumped to his death from the tower.