New Illinois law against senior citizen exploitation signed

Send a link to a friend
[August 12, 2008] SPRINGFIELD -- On Monday, when senior citizens were being honored at the Illinois State Fair, Gov. Rod. R. Blagojevich signed a new law intended to improve protections for seniors from mistreatment and harm in Illinois. House Bill 4506, sponsored by state Rep. Milton Patterson, D-Chicago, and state Sen. Rickey Hendon, D-Chicago, redefines the classification of a person with a disability to allow for increased protection of certain senior citizens from financial exploitation.
"The senior citizens of our state deserve to have the greatest possible protections. With this law, we are taking another step to ensure that our seniors are safe and can have peace of mind," Blagojevich said.

"The financial exploitation of a senior citizen, especially one who is disabled, is a despicable crime," said Patterson. "Those who engage in such exploitation deserve to be punished to the fullest extent of the law. I applaud the governor for signing this bill."

"Senior citizens in Illinois, our elders and mentors, ought to have our greatest respect," said Hendon. "This new law is designed so that no senior slips through the cracks."

The new law amends the definition of a "person with a disability" with respect to an elderly person with a disability. It erases the requirement that a physical or mental impairment be "permanent" to now include a person who suffers from such an impairment that has resulted from a disease, injury, functional disorder or congenital condition.

Last year, the governor signed Public Act 95-0569, which increased penalties for financial exploitation of a senior citizen. House Bill 4506 takes effect on Jan. 1, 2009.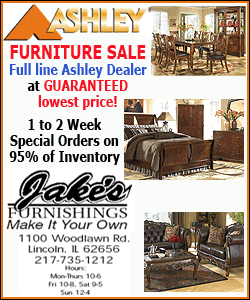 Blagojevich has signed numerous pieces of legislation protecting against abuse and neglect of people with disabilities, protecting seniors from elder abuse and increasing public awareness. Through legislative action, the governor has:
Created a 24-hour Elder Abuse Hotline, 1-866-800-1409, where seniors and their loved ones can report elder abuse or exploitation and quickly get help.

Created the Missing and Endangered Senior Alert System.

Trained volunteers to assist the state in its efforts to increase awareness of elder abuse and available programs and services provided by the state for victims.

Encouraged banking institutions to help in the state's campaign to prevent financial exploitation.

Prohibited a person who has been convicted of financial exploitation, abuse or neglect from receiving any inheritance from the senior he or she abused.

Increased criminal charges and penalties for battering a person age 60 or better.
[Text from file received from the Illinois Office of Communication and Information]