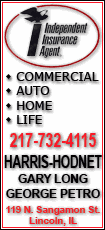 I intend to give them their scrapbooks when they acquire a safe place to house them. Safe places do not include the underside of their bed or a dorm room shared by three other slobs who would not think twice about using such a precious memento as a coaster for their beer cans.

A safe place for my sons will be one where a woman with at least a semi-permanent status in their lives will be there to protect these treasures that I have toiled over for two decades. That someone will love my sons as much as I do and will understand the importance of preserving their history.

Other than the people who live in my house, these scrapbooks are the only thing for which I would willingly walk back into a burning house (if the fire was a little, tiny one and was on a different floor than the scrapbooks). They cannot be replaced. The pictures are the only way my children's descendants will know their ancestors.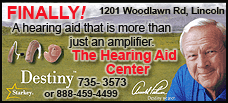 Sadly, these scrapbooks are missing whole blocks of time, accounted for only by the fact that I had no batteries in my camera.
I still have an antiquated 35 mm camera, because although I have conquered the process of taking a picture with a digital camera, I have not yet figured out how to get them off the camera and into a scrapbook. I know there's some invisible door that you have to open because that's where the little photo fairies make the pictures. I just can't find the door.
There are only certain photos that qualify for scrapbook status. You can have a thousand photos of a newborn baby, but the ones that make it to the scrapbook are the close-up of the smile that grandma always said was gas, and the full frontal photo of a stark naked cherub lying on a changing table.
Then there are the pictures that can only be explained by remembering that my husband and I had not slept properly in six months. You know the ones I'm talking about: the photo that was taken after a baby had plastered himself with an entire bowl of strained peas. Or the "First Birthday" photo, where mom thought it would be great to give the child a piece of chocolate birthday cake. Yeah ... gotta have those.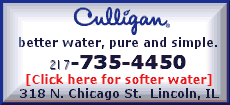 Another required photograph for the scrapbook is the close-up of a wide grin that's missing the two front teeth.
There's always one that is meant to embarrass them when it's shown to a significant "other" when they grow up. Sitting in a bathtub covered with a bubble beard. Urinating on a tree in the front yard. A boy dressing up like a cheerleader for Halloween.
How about all of those "firsts"? The first tooth, first steps, first day of school, first school play, first bubble gum bubble and the first car.
Oh yes, these are a must.
Although I try very hard to chronicle these wonderful shots for posterity, I also try very hard not to pick the shots in which I am pictured. The older I get, the more photogenically challenged I am. It never fails, if someone takes a picture of me, I either have my mouth open wide enough to see my many fillings, or my eyes are at half-mast and I look like I've been popping Quaaludes. Most memories are very precious, but those .... not so much.
In fact, I'd burn them all if no one else was in the picture, because eventually those are the photographs that will inevitably make it into the hands of my descendants: people who will never actually know me. I do not want to be remembered for my mouthful of fillings.
"This was my great-great-great-grandmother. She had a lot of fillings."
[By LAURA SNYDER]
You can reach the writer at lsnyder@lauraonlife.com Or visit www.lauraonlife.com for more columns and info about her books.