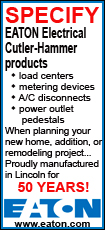 The first sign, produced in conjunction with the Abraham Lincoln Heritage Foundation of Logan County, was previously unveiled at the Lincoln's Lot site in downtown Lincoln.

The new signage, featuring lawyer Abraham Lincoln, Judge Treat and Sheriff Deskins at Postville Courthouse, was illustrated by noted Lincoln artist Lloyd Ostendorf.

Local historian Paul Beavers told those gathered that the Ostendorf illustrations of the life of Lincoln are prized not only locally but wherever Lincoln historic sites are to be found.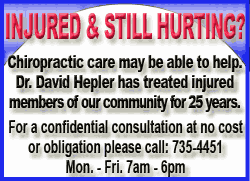 The wayside exhibit was made possible by the generous donation of Mr. and Mrs. Bernard Behrends of Lincoln, who were on hand for the ceremony.
Behrends mentioned that he recalled, as a second-grader, when the original Postville Courthouse was taken down. It was on its way to Greenfield, Mich.
He said that he and his wife are proud to be a part of this community and are involved with civic affairs as much as possible.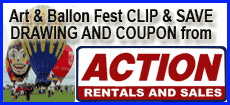 Geoff Ladd, director of tourism for Logan County, stated that he is also proud of the community and our efforts to keep everything rolling as the communities prepare for the Abraham Lincoln Bicentennial celebration next February. "What with the cuts in tourism dollars by the state, it has been rewarding to see this community come together to make sure these projects continue with the use of alternative sources of funding," Ladd said.
Shirley Bartelmay, volunteer coordinator of the all-volunteer Postville Courthouse staff, said that every time she walks the grounds of the Postville site she reminds herself that she could be walking on ground once walked by our storied 16th president.
Most of the remaining interpretive signs are being funded through an Illinois Abraham Lincoln Bicentennial Commission grant received by Main Street Lincoln as part of the local Abraham Lincoln Bicentennial Commission.
The Postville Courthouse Historic Site is open noon-5 p.m. Tuesday through Saturday.
The new sign is on duty 24 hours a day, every day of the year.
[Text from news release; Mike Fak]
Previous related article