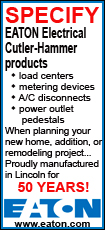 A weakening dollar has helped boost oil prices this year, because dollar-denominated commodities are often used as hedges against inflation and a falling U.S. currency. The euro rose Wednesday to $1.4919 but the yen was weaker against the greenback, trading at 1 U.S. dollar to 108.93 yen.
Light, sweet crude for September delivery rose 23 cents to $113.24 a barrel in electronic trading on the New York Mercantile Exchange by noon in Europe. The contract dropped $1.44 overnight to settle at $113.01 a barrel.
Nymex crude is down about $33, or 22 percent, from its high of $147.27 on July 11.
"I think a drop of 20 percent is a bit over done," Kornafel said. "We've fallen too far, too fast. I expect the market to sit between 110 and 120 in the short-term."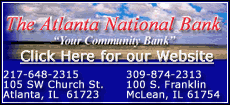 Investors are waiting for a report by the U.S. Energy Department's Energy Information Administration on U.S. oil stocks for the week ended Aug. 8 later in the day. The petroleum supply report was expected to show that crude stocks rose by 500,000 barrels, according to the average of analysts' estimates in a survey by energy research firm Platts.
A cease-fire declared by Russia and Georgia in their conflict over South Ossetia appeared to have reduced any concerns that hostilities there would have a major effect on oil shipments through Georgia.
Investors "have taken profits as they've seen demand destruction in the U.S. and they're seeing it spread a little into Europe," said Jonathan Kornafel, Asia director for brokerage Hudson Capital Energy in Singapore.
The Platts survey also showed that analysts projected gasoline inventories to have fallen 2.2 million barrels and distillates to have risen 1.9 million barrels during last week.
Any fall in gasoline supplies would come despite indications that the high price at the pumps is putting a crimp in demand.