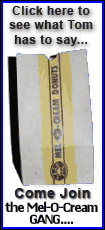 The study, appearing in Wednesday's Journal of the American Medical Association, is the first to compare Iraq and Afghanistan veterans' alcohol problems before and after deployment.
It should help guide planning for future prevention and treatment programs, said study co-author Dr. Edward Boyko, who works for the Veterans Affairs Puget Sound Health Care System.
The research is one of the first major studies to emerge from the Pentagon's landmark "Millennium" study, launched in 2001 because of concerns about possible health effects from the first Gulf War. It includes tens of thousands of military personnel and is designed to evaluate the long-term health effects of military service.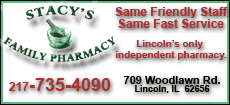 In the alcohol study, researchers analyzed data from nearly 80,000 military personnel, including more than 11,000 who were sent to Iraq and Afghanistan. They looked at whether deployment and combat exposure were linked with new alcohol problems such as binge drinking.
They found that more than 600 combat troops who reported no binge drinking at the start of the study developed the problem after deployment and combat exposure. That accounted for about 26 percent of the estimated 2,400 military personnel exposed to combat who did not report binge drinking at the start of the study
New patterns of regular heavy drinking and alcohol problems, such as missing work because of drinking, occurred more often in guard and reserve troops who experienced combat. Their risk of developing new drinking problems, compared to guardsmen and reservists who weren't deployed, was about 60 percent higher.
Alcohol abuse, post-traumatic stress disorder and depression make up an "unholy trinity" that haunts some combat soldiers, said psychologist William Schlenger of the consulting firm Abt Associates Inc. in Durham, N.C. He was a principal investigator of the influential National Vietnam Veterans' Readjustment Study, but was not involved in the new research.