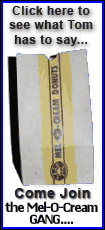 Atlanta rookie right-hander Charlie Morton is scheduled to face Jason Marquis in the opener. Chicago manager Lou Piniella moved his scheduled Tuesday night starter, right-hander Rich Harden, to Wednesday night's game against rookie Jorge Campillo.
Rain ended Braves batting practice at about 5:15 p.m., and the forecast for more wet weather led to the early decision to postpone the game.
The Braves' planned pregame tribute to their late broadcaster, Skip Caray, was rescheduled for Wednesday night. Georgia Gov. Sonny Perdue spoke at a public memorial for Caray at Turner Field on Tuesday morning.
Atlanta manager Bobby Cox did not have right fielder Jeff Francoeur in his starting lineup for the second time in three games on Tuesday.
"He's going to work on some stuff tonight," Cox said.
Francoeur, hitting only .118 (4-for-34) in August and .226 overall, did not start Saturday at Arizona.
After the postponement, Cox said he planned to start Francoeur in Wednesday night's game.
Cox listed Gregor Blanco, batting .262, as his leadoff hitter and starting right fielder Tuesday. Omar Infante, hitting .304, was the scheduled starter in left.
Piniella, meanwhile, had right fielder Kosuke Fukudome in his lineup after indicating on Sunday the rookie needed to shake out of his slump to protect his starting job.
Fukudome has hit only .217 (30-for-138) in his last 39 games, dropping his average to .269 with eight homers and 42 RBIs.
"We need him to start hitting," Piniella said before Sunday's game.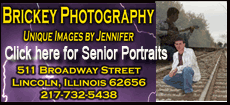 Piniella's comments sparked speculation he might give Reed Johnson more playing time in the outfield or move Mark DeRosa from second base to the outfield to give infielder Mike Fontenot more playing time.
"I'm going to get them into the lineup, whether it's for Fukudome or anybody else," Piniella said Tuesday. "They need to play, too. They've done a nice job here."
But Piniella had Fukudome in his lineup Tuesday, batting second.
"We want this young man to hit," Piniella said. "We're pulling for him. I've never said I was disappointed. All I've said, basically, was that we'd like to see him start hitting. And it created a stir."