"It's been a roller coaster ride but as far as me right now, I'm extremely confident," Byrd said in a conference call.
Boston began play Tuesday in second place in the AL East, four games behind Tampa Bay. The Red Sox were two games ahead of the Chicago White Sox in the wild-card race.
"You play for pressure. You play to have all the games count," Byrd said in Cleveland. "Ever since I was a little boy, I wanted to be in the World Series. That hasn't happened to me yet. When I go to Boston, I feel like there's a legitimate chance for that to happen this year."
Earlier, he packed up in the Indians clubhouse where they were preparing for their home game against Baltimore.
"Give me a few minutes before I talk," Byrd said. "I'm not lucid right now. I'm saying funny things. Give me a half-hour and I'll talk."
Later, he expressed surprise but said he was excited to join the Red Sox.
"I was shocked because I figured after I cleared waivers a couple weeks ago nobody wanted me," Byrd said. "It's going to take some adjustments. I was throwing my blue Indians socks in a box and a guy said, 'They wear red socks over there.'
"I just said, 'Oh, yeah, I forgot.'"
Byrd is scheduled to start Friday night at home against Toronto. He pitched his only complete game of the season last Saturday against the Blue Jays.
The Red Sox made their second key deal in 13 days. On July 31, they sent slugger Manny Ramirez to the Los Angeles Dodgers in a three-team trade that brought them left fielder Jason Bay from Pittsburgh.
The Indians, in last place in the AL Central, traded lefty C.C. Sabathia to Milwaukee on July 7. Then they sent third baseman Casey Blake to the Dodgers on July 26.
"This trade is more about clearing room to give some of our other players an opportunity, giving Paul a chance with a contender and providing us some payroll relief," Indians general manager Mark Shapiro said.
Shapiro said the Red Sox will assume the remainder of the $7.5 million Byrd is getting in the option year of a three-year, $21.5 million contract he signed as a free agent before the 2006 season.
Shapiro said the way Byrd pitched lately drew a lot of interest, and made it easy to complete a deal.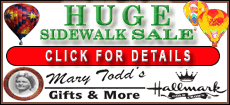 Josh Beckett, Jon Lester and Daisuke Matsuzaka have had strong seasons for the defending World Series champion Red Sox, but Wakefield went on the 15-day disabled list Tuesday with a stiff right shoulder and Buchholz is 0-6 with an 8.19 ERA in his last eight starts. Bartolo Colon has been on the disabled list since June 17.
"It just seemed like the right time to add this kind of stabilizer," Boston general manager Theo Epstein said. "You never want to get caught short on starting pitching in August and September because there's very little you can do about it."
The trade "was an opportunity, without dipping into our farm system, to add a veteran starter we can trust," Epstein said.
The Red Sox called up knuckleballer Charlie Zink from Triple-A Pawtucket to make his major league debut Tuesday night against the Texas Rangers.