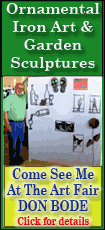 Xavier Nady added a two-run shot later in the 12th, also off Matt Guerrier (6-6), to help New York end a four-game skid -- its longest this season. Johnny Damon hit a leadoff homer and finished with three hits. He also scored twice.
Rodriguez was 0-for-5 when he stepped to the plate with one out and nobody on in the 12th, having slammed his helmet down in disgust after grounding out to end the ninth.
His drive easily cleared the center-field fence, and A-Rod flipped his bat before commencing a slow trot around the bases.
This one was anything but easy, though.
Behind another solid outing from Mike Mussina, New York led 6-3 when Rivera came to the mound with two on and one out in the eighth. Game over, right? Not so fast.
Delmon Young sliced a three-run homer inside the right-field foul pole, stunning Rivera and the Yankees.
Perhaps the greatest closer in baseball history, Rivera was off to a career-best 28-for-28 start to the season on save chances. But he was able to steel himself after the disappointment of Young's homer to pitch 1 2-3 innings. Jose Veras (3-1) worked two innings for the win and Edwar Ramirez earned his first save.
Young had three hits and scored three runs for the Twins, who couldn't overcome their fourth deficit of the night in the 12th inning against Ramirez.
Justin Morneau finished 0-for-4 with an intentional walk and Twins hitters went 0-for-9 in the 10th, 11th and 12th. Minnesota fell out of first place in the AL Central again, a half-game behind Chicago.