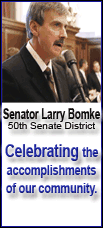 Adam Russell completed the White Sox's first shutout since beating the Los Angeles Dodgers 2-0 on June 26.
Brian Bannister (7-11) lost his fifth straight decision. He gave up four hits, three home runs. He struck out seven and walked two in seven innings. Bannister is winless in his last eight starts since beating Colorado on June 23.
Dye's 28th homer came in the first inning, scoring Orlando Cabrera. Nick Swisher added a solo shot, his 17th, in the fifth, and A.J. Pierzynski hit his 10th homer in the sixth.
The White Sox put up five runs against Josh Newman in the eighth, thanks to some shoddy fielding by the Royals. With one out and a runner on third, Royals shortstop Mike Aviles let Pierzynski's fly to shallow center drop next to him for a standup double, scoring Juan Uribe. Dye followed with an RBI double and left fielder Jose Guillen then committed a two-base error, dropping Jim Thome's fly ball at the wall.
Paul Konerko drove in Dye from third with a sacrifice fly and Brian Anderson added a run-scoring double. Chris Getz, just called up from the minors Sunday, ripped an RBI single to center in his first major league at-bat.
The Royals' first two hits were ripped past first for extra bases. Alex Gordon tripled off the glove of a diving Konerko with two outs in the second and Aviles doubled with two out in the third. Vazquez stranded both.
The White Sox were without outfielder Carlos Quentin, who was a late scratch with soreness in his left forearm. Swisher started in left and Konerko at first.