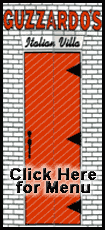 The Americans are seeking a fourth straight gold medal.
Osterman was locked in a pitcher's duel for four innings with Tanya Harding, who had handed the U.S. team two of its four losses in the games since 1996. Osterman struck out 13 as the Americans posted their 14th shutout during the winning streak.
Natasha Watley's RBI single off Harding snapped a 0-0 tie in the fifth, and Bustos connected for her 10th career Olympic homer in the sixth.
Copyright 2008 The Associated Press. All rights reserved. This material may not be published, broadcast, rewritten or redistributed.