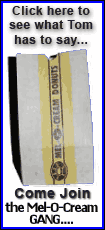 The Bentonville, Ark.-based retailer said that net income was $3.45 billion, or 87 cents per share, in the three-month period ended July 31, up from $2.95 billion, or 72 cents per share, in the year-ago period.
Income from continuing operations for the second quarter was $3.39 billion, an increase of 9.3 percent from $3.09 billion in the second quarter last year. The prior-year period included a benefit of 4 cents per share from several items, including the impact of a reduction of general liability and workers' compensation claim accruals, gains from the sale of certain real estate properties, and charges for legal and other contingencies.
Net sales were approximately $101.6 billion in the second quarter, a 10.4 percent increase from $92 billion in the year-ago period. A survey of analysts polled by Thomson Reuters expected $101.9 billion.
For the quarter, the discounter posted a same-store sales gain of 4.5 percent. Same-store sales are sales at stores opened at least a year and are considered a key indicator of a retailer's health.
"We have improved customer traffic and ticket and overall sales growth in our markets," said Lee Scott, president and chief executive of Wal-Mart Stores, in a statement. "While inflation and higher fuel costs are pressuring suppliers, retailers and customers worldwide, we're confident that Wal-Mart is well positioned for this economy."
The company expects third-quarter same-store sales to rise between 1 percent and 2 percent and full-year profit between $3.43 and $3.50 per share. Analysts polled by Thomson Reuters expect $3.49 per share, on average.