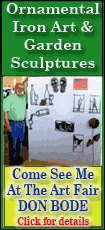 Nationwide, more than 272,000 homes received at least one foreclosure-related notice in July, up 55 percent from about 175,000 in the same month last year and up 8 percent from June, RealtyTrac Inc. said. That means one in every 464 U.S. households received a foreclosure filing last month.
Irvine, Calif.-based RealtyTrac monitors default notices, auction sale notices and bank repossessions. More than 77,000 properties were repossessed by lenders nationwide in July, the company said.
Nevada, California, Florida, Arizona, Ohio, Georgia and Michigan had the highest foreclosure rates. Foreclosure filings increased from a year earlier in all but eight states.
The combination of weak housing sales, falling home values, tighter mortgage lending criteria and a slowing U.S. economy has left financially strapped homeowners with few options to avoid foreclosure. Many can't find buyers or owe more than their home is worth and can't refinance into an affordable loan.
As foreclosures soar, banks and mortgage investors are also facing a pileup of foreclosed properties on their books and are cutting prices dramatically.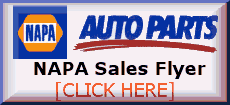 RealtyTrac noted that it had more than 750,000 foreclosed homes in its database of properties for sale, equal to about 17 percent of the 4.5 million U.S. homes that were up for sale in June.
To speed up the disposition of the 54,000 foreclosed properties it owns, Fannie Mae is opening offices in California and Florida and is considering selling those properties in bulk to investors. "I do not think this is a time to be holding onto (foreclosed properties) hoping for a better day," CEO Daniel Mudd said last week.