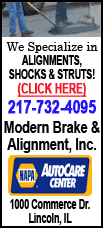 Wall Street also got a boost from Wal-Mart Stores Inc., which said its second-quarter profit rose 17 percent and that it was lifting its full-year forecast. The world's largest retailer has benefited from the economic slowdown, as U.S. shoppers search for lower prices.
Still, the market remains concerned that consumers will keep paring their overall spending, and in the process inhibit economic growth. On Wednesday, the government reported a drop-off in retail sales for July after a large jump in June; the prior month numbers got a boost from tax rebate checks.
If inflation accelerates, it could impede spending even more. The market expects the Labor Department to report a rise in the consumer price index for July, but not as large as June's increase. The median estimate from economists surveyed by Thomson Financial/IFR was for a 0.4 percent gain, and after food and energy prices are stripped out, a 0.2 percent advance. In June, the index rose by 1.1 percent -- the second-fastest monthly pace in 26 years.
Wall Street's inflation worries have abated somewhat over the past month, given the sharp pullback in the price of crude oil and other commodities.
However, crude regained some of its recent steep losses on Wednesday, giving investors a jolt and partly contributing to the 109-point drop in the Dow Jones industrials. Oil could head higher again on Thursday -- light, sweet crude rose 36 cents to $116.36 a barrel in premarket electronic trading on the New York Mercantile Exchange.
Meanwhile, reports of more credit losses at banks such as UBS AG and JPMorgan Chase & Co. have caused the financial sector over the past couple days to give up a big chunk of its recent rally. Several analysts have lowered their profit estimates for some of the world's biggest money center banks.