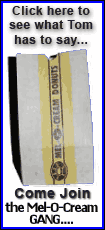 Crawford has a problem with his right middle finger and will be sidelined six to eight weeks, however Rays executive vice president of baseball operations Andrew Friedman remains hopeful that the left fielder is not done for the year.
Six weeks from Thursday is Sept. 25, the day the AL East-leading Rays begin the final series of the regular season at Detroit.
"If every single thing went extremely well I'd say that there is a chance he could play in a regular-season game," Friedman told reporters Tuesday in Oakland, Calif., where the Rays are in the middle of a 10-game trip. "There's just such a small window that I wouldn't say it's likely, but there is definitely a chance."
Crawford is batting .273 with eight homers, 57 RBIs and 25 steals.
Longoria, hitting .278 with a Rays rookie-record 22 homers and 71 RBIs, will be out a minimum of two weeks with a broken right wrist sustained when he was hit by a pitch in Seattle.