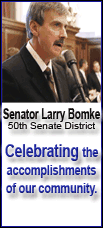 The White Sox played without slugger Carlos Quentin for the second straight game. Quentin, who is tied for the major league lead with 32 home runs, was struck on the left forearm by a pitch from Josh Beckett on Monday night. He has been hit by a pitch in five straight games -- the first player since 1920 with that long of a streak, according to the Elias Sports Bureau. He has been hit 19 times overall -- most in the majors.
Buehrle (10-10) escaped a jam in the third to maintain the White Sox's 2-0. With runners on second and third, he struck out David DeJesus and Jose Guillen.
The left-hander struck out five and walked none in improving to 7-3 at home with a 2.72 ERA. Buehrle is 18-8 lifetime against the Royals.
Orlando Cabrera led off the first with a grounder deep in the hole at shortstop for an infield single and advanced to second when Tony Pena Jr.'s throw sailed over first baseman Billy Butler's head for an error. Cabrera advanced to third on A.J. Pierzynski's sacrifice.
Dye then doubled to center for a 1-0 lead. After a walk to Paul Konerko, Griffey hit a single to right, scoring Dye from second.
In the top of the second, Griffey helped Buehrle in the field by making a diving catch on Miguel Olivo's ball with a runner on first.
Juan Uribe led off the fifth inning with a single. Chris Getz, making his first major league start at second base, singled with Uribe running on the pitch, Uribe advanced to third and scored on Pierzynski's groundout to put the White Sox up 3-0.
Royals starter Luke Hochevar (6-11) allowed three runs on five hits over seven innings. He struck out four and walked one.