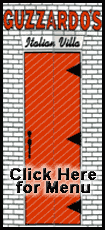 Bernard touched in 47.21 seconds Thursday morning, with Sullivan taking the silver in 47.32
American Jason Lezak and Cesar Cielo of Brazil tied for the bronze in 47.67. Two-time defending champion Pieter van den Hoogenband of the Netherlands was fifth in 47.75.
Bernard avenged his loss to Lezak on the anchor leg of the 400 freestyle relay Monday, when the 32-year-old American outtouched Bernard at the wall. That preserved Michael Phelps' bid to win eight gold medals at these games.
Copyright 2008 The Associated Press. All rights reserved. This material may not be published, broadcast, rewritten or redistributed.