With each day bringing another gold medal, gymnastics is fast becoming China's domain at the Beijing Olympics. And no one is a bigger star than Yang.
After eight years of waiting, he's certainly earned it.
"Today was perfect," he said. "I felt tired before the competition, but after it I feel relaxed."
He didn't even bother waiting for his marks on high bar, his final event, before taking a curtain call, leaping onto the podium and thrusting his fists in the air while the crowd went crazy. His coach gave him a Chinese flag, and he held it out with pride. Judges took what seemed like forever to post his marks, but that only gave Yang more time to soak it all in.
"I thought a month ago if I would get this medal, I would be every emotional," Yang said. "But I'm really not because we won the team gold medal."
As the adoring crowd chanted "Yang Wei! Yang Wei!" he pounded his chest with his fist. When his final mark finally did go up, the crowd went wild and Yang wanted more, cupping his hands to his ears and asking for them to pump up the volume. They did, of course, cheering lustily for the two-time world champion, who just might join Yao Ming and Liu Xiang as China's biggest names in these games.
The only difference? Yang's already got two gold medals. The other two are still waiting.
"We have been working hard for eight years for this medal," China coach Huang Yubin said. "Its worth is just below the team's gold medal."
There could be more to come, too, for Yang, who qualified for the pommel horse and still rings event finals.
"Yang was very uneasy going into his third Olympics," said Chen Yibing, Yang's teammate on the China squad that won the team gold two days ago. "But he handled it like a champion and I respect him very much."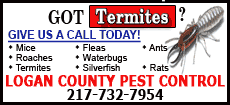 The Americans couldn't add to their bronze medal from the team competition. Jonathan Horton finished ninth and Sasha Artemev was 12th.
"I never look at the scoreboard and think, `That's it,'" said Horton, who made a nice climb after finishing the first rotation in last place. "I'm not a quitter."
Yang appeared moved during the medals ceremony, looking down often at the piece of gold he cradled in his hands, but he hammed it up afterward. With the medal now in his hands, he held it up to one group of Chinese fans and pretended he was going to throw it at them.
He didn't, of course, laughing and walking over to show it off to another cheering crowd.
"The Chinese team is responsible for a lot of people's dreams," Yang said. "This year has not been very good for China. There's been a lot of disasters, so these Olympic Games, there's a lot of pressure. It's impossible not to be nervous, and it's how to cope with the nerves is our job. And right now, I feel very excited."
It is China's second men's all-around gold. Li Xiaoshuang won in 1996.
Yang was dismissively referred to as "the silver collector" after he finished second to Alexei Nemov at the Sydney Olympics and second to American Paul Hamm at the 2003 world championships. The gold was his for the taking in Athens when Hamm fell midway through the meet, but Yang couldn't close the deal. He fell on high bar, and dropped all the way to seventh.
No one has been better the last two years. Not even close. In fact, he was so far in front at last year's world championships that he almost tumbled off the podium on high bar, and still won by more than a point.
"After so many years of competition, especially in the all-around, there is no pressure from the outside anymore," the 28-year-old Yang said. "It's just from yourself."