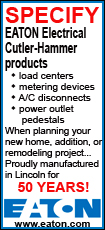 Geovany Soto and Jim Edmonds homered and Jason Marquis defeated his old team as the Cubs routed the Braves 10-2 in the first game.
Harden (2-1) set a season high with five walks but allowed only two hits and struck out two as the Cubs pushed their road winning streak to seven, their longest since June 12-22, 2004. Harden combined with four relievers for the three-hit shutout, the team's fifth.
Harden has two wins during the road winning streak, which has helped the NL Central leaders improve to 28-30 away from home. The Cubs have outscored the Braves 38-11 and are 5-0 in the season series.
Aramis Ramirez had a run-scoring single and Jim Edmonds also drove in a run before Fukodome's two-run single off Jorge Campillo (7-5) in Chicago's four-run first inning.
Fukodome had been 3-for-32 (.093) in August before he broke through against Atlanta.
Alfonso Soriano drove in Henry Blanco with a fourth-inning double, and pinch-hitter Reed Johnson singled in the ninth and scored when Mike Gonzalez issued a bases-loaded walk to Derrek Lee. Ramirez drove in another run with a fly ball to center off Julian Tavarez.
After retiring the first eight batters, Harden walked three straight with two outs in the third. Harden escaped the bases-loaded jam when Casey Kotchman grounded out to first base.
Harden continued to frustrate the Braves. Jeff Francoeur popped out to Lee at first base to end the fourth with runners on first and third, and Harden struck out Brian McCann to end the fifth with runners on second and third.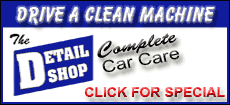 Chicago (73-47) is 26 games over .500 for the first time since ending the 1984 season 96-55.
Soriano was booed by Cubs fans in the opener after he stood and watched a long fly ball hit the left-field wall for a single in the eighth inning. Soriano didn't run to first, apparently thinking the ball would clear the fence.
He was stranded on third base when the inning ended.
"I apologized to him and I apologized to my teammates," Soriano said after speaking with manager Lou Piniella. "I said that's not going to happen again."
Watching possible homers without running has been an issue throughout Soriano's big league career. He was criticized by the Yankees following the 2001 AL championship series opener for failing to run out a ball he thought was a home run against Seattle and getting only to first base when it clanked off the wall.
"I told him that he's one of our leaders here and there's no reason for that," Piniella said. "He apologized and said it won't happen again. Over."