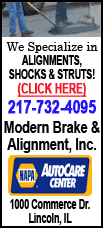 LaRue hit a two-out, two-run double with the bases loaded to break a tie at 2. Glaus tried to score from first base on the play but was thrown out at the plate.
Looper (11-9) gave up one earned run and five hits in seven innings. He walked one and struck out five.
The Marlins scored twice in the eighth to pull within 5-4. Reliever Chris Perez got Josh Willingham to ground into an inning-ending double play with the bases loaded.
Glaus hit an RBI double in the ninth and Perez closed for his third save.
It was 2-all in the St. Louis seventh when Skip Schumaker and Albert Pujols singled off Renyel Pinto (2-4). Reliever Justin Miller fell behind in the count 2-0 on Glaus and issued an intentional walk, and LaRue followed with his double.
Florida starter Ricky Nolasco allowed two runs and 10 hits in six innings.
Schumaker had an RBI single in the eighth. Jorge Cantu hit an RBI single and Mike Jacobs doubled home a run in the bottom half.
Looper's infield hit in the sixth set up Adam Kennedy's second sacrifice fly of the game, tying it at 2.
Florida went ahead 2-1 in the fifth when Hanley Ramirez's bloop single with the bases loaded scored John Baker. Looper escaped further damage by getting Luis Gonzalez to ground into a double play.
The Marlins scored an unearned run in the first after Glaus' error at third base.