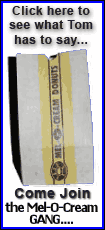 The six-player deal completed Wednesday reshapes the rebuilding Bucks while giving Cleveland an additional scoring threat and Oklahoma City an instant fan favorite in Desmond Mason in the first year of the franchise's move from Seattle.
In exchange for Williams, who averaged 17.2 points per game last season in the first year of a six-year, $51.5 million contract, the Bucks receive Damon Jones from Cleveland along with guard Luke Ridnour and forward Adrian Griffin from Oklahoma City.
Oklahoma City gets Mason from Milwaukee and former No. 1 pick Joe Smith from Cleveland.
The Cavs have long sought a scorer to take pressure off James, who led the NBA last season with a 30.0 scoring average.
James' lack of help was particularly noticeable in Cleveland's Game 7 loss to Boston in the Eastern Conference semifinals when he scored 45 of the Cavs' 92 points.
"Mo has the ability to space the floor. He's shown himself to be a good shooter," Cavaliers general manager Danny Ferry said. "I like him. He's a competitive player that can make big shots and one of those guys that is capable of rising to important times and obviously we want to be playing in those times."
Ferry said the team let James know of the deal even though he's on the other side of the world.
"We've communicated with most of the team," Ferry said. "All these guys are very excited. They respect Mo as a player, and they're looking forward to playing with him."
Larry Hughes was supposed to be James' sidekick, but couldn't fulfill the role and was sent to Chicago last year at the trade deadline in a 10-player deal.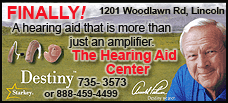 Cleveland also has been searching for years for a point guard, and considered trades in the past for Mike Bibby and Jason Kidd, but never made one. Williams could be that big trade, Ferry said.
"I think this is a move to be able to get a talented, young, 25-year-old point guard that can be part of the future," said Ferry, who added that restricted free agent Delonte West remains in the team's plans even with the trade.
The deal was previously reported by ESPN.com and media outlets in all three markets.
Ridnour, who averaged 6.4 points and four assists last season as the backup to Earl Watson in Seattle, had faced decreased playing time in Oklahoma City after the franchise drafted point guard Russell Westbrook with the fourth pick.
Bucks general manager John Hammond said he can envision Ridnour thriving in Milwaukee.
"His most productive days in the NBA were just a few short years ago when he had Ray Allen on one wing and Rashard Lewis on the other wing," Hammond said. "Here, you say you have Michael Redd on one wing and Richard Jefferson on another wing, you're putting Luke Ridnour in the best possible position to be successful again as he has been in the past."