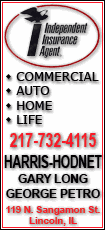 The skin cancer treatment left him thinner, weaker, temporarily unable to taste food -- and ready to get back to work.
"It's not a way I would recommend losing weight," Calhoun joked last Saturday. "I lost about 20 pounds, but beyond that I'm feeling fine."
Just a day after his final treatment, Calhoun was back in his element -- on the sidelines and surrounded by his former players, who turned out in force for Calhoun's biannual charity basketball game at the Mohegan Sun Arena.
Celtics guard Ray Allen was there. So were NBA stars Emeka Okafor, Caron Butler, Rudy Gay, Donyell Marshall, Ben Gordon, Charlie Villanueva, Kevin Ollie, Hilton Armstrong, Marcus Williams and Josh Boone. Twenty others joined them.
Virginia coach Dave Leitao, Stony Brook's Steve Pikiell, George Washington's Karl Hobbs, Penn's Glen Miller and Central Connecticut's Howie Dickenman, all Calhoun disciples, also came.
UConn alumni return every two years for the game, which benefits a cardiology unit at UConn's Health Center that is named for Calhoun and his wife. But it was more important to be here this year, several said.
"I was just worried about him, and just wanted him to know that we still love him," Butler said. "We got together in (the locker room) and gave him a big hug, and just told him how we felt about him."
The 66-year-old coach was diagnosed in the spring with squamous cell cancer, a type of skin cancer. He had surgery in May to remove a mass in the upper right side of his neck near the jaw line, then began the radiation treatments to minimize the chance of the cancer coming back.
With two national titles under his belt (in 1999 and 2004), 774 wins and a spot in the Basketball Hall of Fame, some wondered whether this latest medical problem might prompt Calhoun to consider taking some time off, or maybe even retire. This was his third bout with cancer and his second with skin cancer.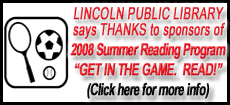 But for those who know him best, there was never any question.
"He's too passionate just to give it up like that," said Villanueva, the Milwaukee Bucks forward. "He loves the game, he loves the game so much. He's going to ride this thing until the wheels fall off, I'll tell you that."
George Blaney, Calhoun's associate head coach and one of his best friends, said basketball was the light at the end of the tunnel for Calhoun. The cancer was just another challenge to overcome so he could get back to it.