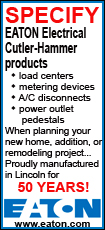 Thousands of names will be published in local newspapers across the 42-county central Illinois region between Aug. 17 and 21. The listings feature residents and businesses that have lost at least $100 in cash, any value of stock or safe deposit box contents turned over to the state treasurer's office since February.

The new names bring the state's database of unclaimed property owners to more than 10.2 million people and businesses owed upwards of $1.4 billion. More than $90 million of that is waiting to be claimed by residents of central Illinois, according to the state's database that tracks lost money dating back to the 1960s.

"You could have money coming to you and not even realize it," said Giannoulias, who recently surprised an Illinois family with nearly $600,000 in lost cash on "Dateline NBC."
The list will appear next week in newspapers in the following central Illinois counties: Adams, Brown, Cass, Champaign, Christian, Clark, Coles, Cumberland, DeWitt, Douglas, Edgar, Ford, Fulton, Greene, Hancock, Henderson, Iroquois, Knox, Livingston, Logan, Macon, Macoupin, Marshall, Mason, McDonough, McLean, Menard, Montgomery, Morgan, Moultrie, Peoria, Piatt, Pike, Sangamon, Schuyler, Scott, Shelby, Stark, Tazewell, Vermillion, Warren and Woodford.
The new names are also available to search for at no charge on the state's online database at www.treasurer.il.gov if you follow the Cash Dash link.
Mary and John Schnell, a retired couple from Springfield, credit their niece for locating their names on the Cash Dash site and sending them the claim forms. They held on to the documents for some time before deciding to file. When they did, they were surprised with almost $1,600 in dividends from a paid-up Met Life insurance policy.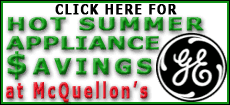 "We thought we'd get $10 or $12 and figured it could be worth it -- money's money," Mary Schnell said. "When we brought our claim in, we were dumbfounded at the amount. Within a month we had our checks."
A mailing from the treasurer's office notified Ron Epperly that he had unclaimed property. The Schaumburg CPA acts as power of attorney for his disabled cousin in Peoria and filed a claim on her behalf. They received more than $24,000 from an abandoned but matured CD.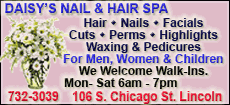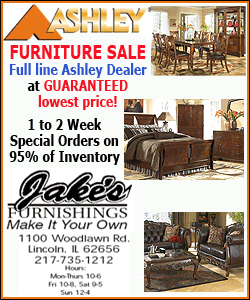 "The postcard saved us a lot of aggravation when it came tracking down the CD and consolidating her accounts," Epperly said. "This had a happy ending."
Unclaimed property consists of money and other assets that are held by banks and other businesses and considered lost or abandoned after an owner cannot be located for more than five years. Common forms of unclaimed property are paid-up life insurance policies, forgotten bank accounts and safe deposit box contents.
Property owners' names are published in the county that corresponds to the last known address provided by the bank or business that turns over the property. In many cases, cash and assets become lost because their owners move and forget to furnish their broker, bank, employer or insurance company with a forwarding address. Eventually, the money makes its way to the treasurer's office for distribution.
Giannoulias returned nearly $82 million to Illinois residents and businesses in fiscal 2008 and a record $92 million the prior fiscal year.
There are many ways for residents to find out if the treasurer is holding unclaimed property for them. Along with checking the local newspaper in February and August of each year, residents can search the treasurer's entire database by visiting www.treasurer.il.gov, following the Cash Dash link and typing in a name.
Throughout the year, the state treasurer sponsors outreach activities to help residents who are unfamiliar with unclaimed property or who do not have Internet access to search the database for the property. In addition, state legislators are provided with list of new property owners in their districts twice a year and are asked to contact the individuals.
Residents who want more information on unclaimed property should contact the treasurer's office at 217-782-2211 or 312-814-1700.
[Text from file received from the Illinois State Treasurer's Office]