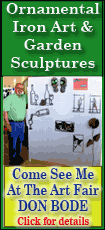 A raft of gloomy economic data on Thursday represented a setback for those hoping to see signs of better times ahead and it may keep the Federal Reserve jammed between rising inflation and slowing growth.
The Labor Department reported that consumer prices shot up by 0.8 percent in July, double the increase that economists had expected. The rise was only slightly lower than the 1.1 percent surge in June that had been the second-highest monthly increase in the last 26 years.
The big gains left inflation increasing by 5.6 percent over the past year, the largest 12-month jump since the period ending in January 1991.
Core inflation, which excludes volatile food and energy costs, rose 0.3 percent in July, slightly higher than the 0.2 percent increase that economists had expected. For the past 12 months, core inflation has risen by 2.5 percent, the highest 12-month change since February.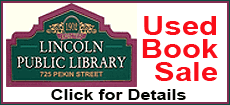 The biggest price pressures came in the energy and food sectors, just as they have all year. But the price gains spread to other areas, too -- clothing costs jumped by the largest amount in a decade, airline fares rose sharply and the cost of hotel rooms and tobacco products also climbed.
"For the average American, these inflation numbers are very bad news. It means that their purchasing power has been cut and their wages aren't going very far," said Mark Zandi, chief economist at Moody's Economy.com.
Indeed, the Labor Department said in a separate report that average weekly wages, after adjusting for inflation, fell by 3.1 percent in July compared to a year ago, the biggest year-over-year decline since November 1990.
Wall Street rebounded on Thursday, propelled by a further drop in oil prices and investors taking advantage of bargains in financial stocks after two straight days of heavy declines. The Dow Jones industrial average rose 82.97 points to close at 11,615.93.
Some economists said they believed this could be the last truly terrible inflation report. Energy prices have been falling since hitting a peak last month and food prices are expected to moderate given reports of likely bumper harvests for corn and soybeans.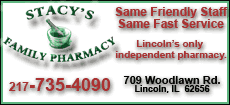 But other analysts worried the July price report could be a signal that inflation is not going to moderate quickly because the long surge in energy prices is now starting to spread to other sectors of the economy.
William Dunkelberg, chief economist for the National Federation of Independent Business, said the store and restaurant owners represented by his organization report that inflation is now their No. 1 problem. They are being forced to raise prices on their customers because their suppliers are hiking prices.
"All of their costs are rising very quickly and they are getting hammered," Dunkelberg said, noting that 42 percent of the businesses in the latest NFIB survey reported raising prices, the highest percentage in a quarter-century.
John McDonald, 64, of Chicago, said that he had definitely noticed the price increases when he goes food shopping.
"We're retired and you can see it in the grocery stores," he said. He and his wife have switched to cheaper brands when they could.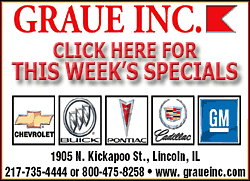 The Labor Department also reported Thursday that the number of newly laid off workers filing for unemployment benefits fell by 10,000 last week to 450,000. But that decline was less than expected and left the four-week moving average at the highest level in six years. The number of people receiving jobless benefits rose to 3.42 million, the highest level since November 2003.
Separately, the number of foreclosure filings jumped by more than 50 percent in July, according to Irvine, Calif.-based Realty Trac Inc. The National Associated of Realtors reported that median home prices fell in three-fourths of the cities it surveyed in the April-June quarter.