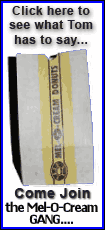 Selig said he has visited the so-called "war room" in New York where officials would review video feeds of disputed home runs. The NHL has a similar setup in Toronto.
"We've spent a lot of time doing a lot of wiring of ballparks, doing a lot of checking," Selig said. "Let's just say my confidence is growing."
A replay report was given to owners by Jimmie Lee Solomon, an executive vice president in the commissioner's office, a person at the meeting said, speaking on condition of anonymity because Selig's remarks were the only ones that were authorized.
Owners were told that an agreement with the umpires' union was basically in place.
"They're trying, obviously, to get instant replay before the season ends," Gene Orza, the No. 2 official of the players' association, said while watching the Cuba-U.S. Olympic baseball game in Beijing. "We're having some discussions. It's coming at some point. It's more a question of when and how than whether."
The "war room" will be at the offices of Major League Baseball Advanced Media. Phones and monitors for replay will be installed near the field at every ballpark, and decisions will be made by crew chiefs after consulting the New York office.
Selig was once a staunch opponent of replay, but a spate of missed home run calls this season has changed his stance.
Replays would be used to only determine whether a ball leaving the field is fair or foul, or whether it actually went over the fence. It would not be used on close plays on the bases or balls and strikes.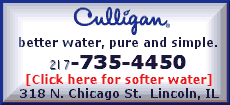 Replay was discussed at the meetings but doesn't require a vote among the owners because it is not a rule change.
Also Thursday, owners voted to approve Bill Neukom as controlling owner of the San Francisco Giants as of Oct. 1, when Peter Magowan retires. The owners also approved participation in the 2009 World Baseball Classic.