Batting away balls or swatting shots on seemingly every possession late in the second quarter, the Americans broke open a close game and went on to a 92-69 victory Thursday night to clinch a spot in the medal round.
The Americans were also able to find the range on jump shots when the Greeks went to a zone defense to slow them down. Kobe Bryant, who entered the game shooting just 37 percent in the first two games, was 7-for-14 from the field and finished with 18 points.
Chris Bosh also had 18 points, Dwayne Wade added 17 and LeBron James had 13 for the United States (3-0), which moves on to a matchup of Group B unbeatens Saturday night against world champion Spain. The winner will earn the group's top seed for the quarterfinals.
Greece stunned the Americans two years ago in the semifinals of the 2006 world championships, shredding the U.S. defense for 63 percent shooting with clinical execution of its pick-and-roll offense in a 101-95 victory.
This time, the Greeks hit just 41.3 percent (26-for-63) from the field and just 4-for-18, 22 percent, from 3-point range as the Americans used a suffocating defense to extend a seven-point lead to a 19-point cushion in the final 5 1/2 minutes of the first half.
Theo Papaloukas led Greece with 15 points.
Like China and Angola before them, the Greeks stayed close for about 1 1/2 quarters before the Americans' depth and athleticism blew open the game.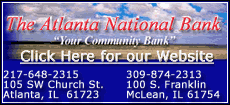 After the previously slumping Bryant finally knocked down a 3-pointer, James blocked a shot that led to Bosh's three-point play for a 44-30 lead with 2:31 remaining in the second quarter. James came up with a steal less than 30 seconds later and threw down a reverse dunk.
Bosh swiped at a ball that led to another Greece turnover, and James found him on the next possession for another three-point play and a 49-30 bulge. The Greeks then turned it over again, with James keeping his balance while nearly falling down to take an outlet pass and convert a layup, and Bosh blocked the final Greek shot of the half to make it 51-32 at the break.