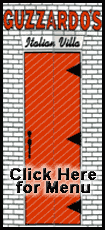 Yang Yilin of China won the bronze.
"I don't think it's really set in, but I feel like this journey has been so long," Liukin said.
Made even longer by having to wait for Johnson to follow her on the floor exercise.
Liukin paced back and forth while Johnson, the final competitor, completed her performance, clapping as her teammate floated high in the air. In the end, it was Liukin who soared. When Johnson's score was posted and Liukin realized she won, tears filled her eyes. Her father and coach Valeri grabbed her in a bearhug, squeezing her tight for several minutes.
Valeri Liukin was a double gold medalist for the Soviet Union 20 years ago, but came up achingly short in a rivalry with his own teammate in the all-around.
There would be no such disappointment for his only child.
"It's not possible to describe how proud I am," he said afterward.
Liukin wore a smile that lit up her face as she climbed atop the medals podium and waved to the crowd. She blinked back tears as the gold medal was placed around her neck, but let them flow when the U.S. anthem began to play.
"Standing on the podium and hearing `Olympic champion' next to my name was a dream come true," Liukin said. "Everything pays off at this very moment."
For China, it was the first view from anywhere but the gold-medal step. The Chinese won both the men's and women's team titles, and Yang Wei ran away with the men's all-around gold on Thursday.
But this was no surprise. Johnson and Liukin have been the world's two best gymnasts for two years now, and most expected the teammates would be each other's biggest competition. Johnson came in with all the momentum, winning every matchup with Liukin but one in the last few years.
It was Liukin's grace under pressure, though, that made the difference. It had to, with everything coming down to the very last event, and the last two performers.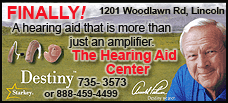 "I gave my heart and soul out there today," Johnson said. "Nastia deserved the gold."
Long and lean, Liukin has the elegance and classic lines of her mother, a former world champion in rhythmic gymnastics. While other gymnasts tumble on the floor, their music little more than background noise, Liukin puts on a polished performance. Every wave of her arm and brush of her fingertips oozes emotion, making it easy to forget how tough those tricks in her program really are.
Valeri Liukin stood on the sidelines, pacing back and forth, barely able to watch his daughter, who flashed a big smile for the cameras after her final tumbling run.
Her score of 15.525 put her in first place, and left Johnson with a huge gap to close. It was possible she could do it. Johnson is the reigning world champion on floor, a bundle of perkiness and power. She managed such great height on her opening pass she could have dusted off a light fixture or two, yet she landed as easily and confidently as if she was stepping off a curb. Her smile grew brighter with each second, and even Liukin was anxiously clapping as she watched. Johnson was thrilled when she finished, almost running off the podium.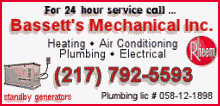 It was a great routine, no question. It just wasn't good enough for gold.
"I just knew that I had to give the routine of my life," Johnson said. "I was pretty far behind, but I couldn't control that. I gave a great meet today. That was probably my favorite moment, finishing on floor, because I knew I had given it my all and I couldn't change anything."
When the final mark flashed, Johnson smiled and immediately went to congratulate her teammate. Much has been made of their rivalry, with most people assuming there's no way they can be friends. But they truly are, even rooming together at these games.
Liukin is the second straight American to win the all-around crown, succeeding training partner Carly Patterson as gymnastics' greatest champion.
Liukin is the closest thing gymnastics has to royalty, her genes practically guaranteed to produce gold. If her parents had their way, she would be a pianist or anything but a gymnast. But Liukin had her own ideas, and her parents eventually relented.