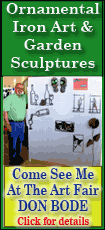 In hitting tight end Robert Royal for both scores, Edwards showed why the Bills placed their faith in the 2007 third-round draft pick by awarding him the starting job ahead of J.P. Losman midway through last season.
Rookie first-round draft pick Leodis McKelvin made a splash, too. The cornerback sealed the victory by scoring on an electric 95-yard kickoff return immediately after the Steelers (1-1) cut it to 17-14 on Rashard Mendenhall's 6-yard run.
Best of all, it allowed the Bills (1-1) to make a strong first impression in kicking off their five-year, eight-game series in Toronto, playing before a near-capacity crowd at the downtown Rogers Centre. As part of the series, which runs through 2012, the Bills will become the first NFL team to play an annual regular-season home game outside of the United States, starting on Dec. 7, when Buffalo faces Miami.
Edwards shook off a poor outing in a 17-14 loss at Washington last weekend, by going deep on the first play from scrimmage, hitting Lee Evans in the seam for a 33-yard gain. He also showed great touch on both touchdown passes. Royal made a leaping catch on a 7-yard pass in traffic deep in the end zone to open the scoring.
Edwards then placed a perfect pass, hitting Royal on an out-pattern for a 17-yard touchdown. The score capped an 11-play 90-yard drive. Edwards accounted for 79 yards of the drive, 57 passing and a 22-yard scamper up the middle to convert a third-and-13 deep in the Bills' zone.
"I was pleased with some of the things that we did, especially on that drive where we went 90 yards," Royal said. "Overall, we did better today. But we still have a lot of things that we need to improve on."
Maybe so, but the scoring drives did come against the Steelers' first-string defense, a unit which allowed the fewest yards in the NFL last season, but one that was minus strong safety Troy Polamalu (hamstring).
"We weren't at our peak," defensive tackle Casey Hampton said.
Steelers quarterback Ben Roethlisberger had a solid outing, going 9-of-11 for 142 yards with a touchdown -- a 40-yarder to Santonio Holmes -- in three series.