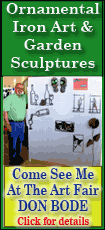 Mark Kotsay went 5-for-5 and joined Albert Hall as the only Atlanta players to single, double, triple and homer in the same game.
Kotsay drove in a run with a second-inning triple, homered off Chicago starter Ted Lilly in the fourth and added singles in the sixth off Lilly and the ninth off Kerry Wood. Kotsay's seventh-inning double off reliever Bob Howry was his 1,500th career hit.
The Cubs, who swept the Braves in a three-game series in Chicago June 10-12, were dominant in adding three straight wins in Atlanta. The Cubs outscored the Braves 29-9 to stretch their overall road winning streak to eight games, Chicago's longest since 12 straight wins away from Wrigley Field in 1945.
The Cubs spoiled the return of Braves left-hander Tom Glavine (2-4), who gave up seven hits and seven runs in four innings in his first start since June 10. Glavine walked four batters and had three strikeouts in his return from a torn flexor tendon in his left elbow.
Lilly (12-6) lasted six innings, giving up eight hits and four runs.
It wasn't a save situation, but Wood gave up two hits in the ninth after manager Lou Piniella said earlier Thursday the right-hander is back in the closer's role.
Carlos Marmol pitched 1 1-3 perfect innings in his return to the set-up role.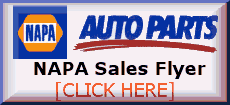 Lilly hit Braves shortstop Yunel Escobar with a pitch in the sixth inning to start a brief altercation. Escobar was upset as he pointed and yelled at Lilly. Escobar had to be restrained by plate umpire C.B. Bucknor, but other players showed a little emotion as they walked onto the field from both benches and bullpens.
There were no punches and no ejections.
The altercation came after Braves rookie left-hander Francisley Bueno was suspended for three games on Thursday. Bob Watson, baseball's vice president for discipline, said Bueno intentionally threw a pitch near Soriano's head in Wednesday's first game of a doubleheader.
Bueno's suspension and undisclosed fine came after he was optioned to Triple-A Richmond.