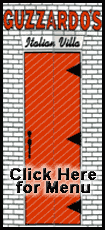 No punches were thrown and no players were ejected during the brief altercation.
Plate umpire C.B. Bucknor stepped up to warn Lilly after the pitch hit Escobar, who dropped his bat, pointed to the mound and began yelling at the pitcher. Bucknor restrained Escobar as he began walking toward the mound.
Benches and bullpens for both teams emptied, but players quickly returned to their benches.
Braves manager Bobby Cox helped point Escobar toward first base. Lilly struck out the next batter, Martin Prado, to end the inning.
Braves rookie Francisley Bueno was suspended and fined by Bob Watson, baseball's vice president for discipline, for intentionally throwing a pitch "in the head area" to Alfonso Soriano on Wednesday, but the suspension came after Bueno was optioned to Triple-A Richmond.