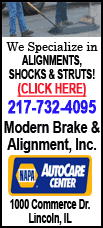 "I think it should be successful, I did everything he asked me to do," Jones said of the 1 1/2-page letter he typed on a laptop computer and sent Wednesday night after the Cowboys' joint workouts with the Broncos.
While Jones is allowed to play in preseason games, the Cowboys don't know when they will find out if he will be fully reinstated for the regular season. Goodell has said only that a decision would come before the regular season.
"As part of the reinstatement review, he was given an opportunity to submit any relevant information he would like to provide. He was asked to do that by this Friday if he chose to do so," NFL spokesman Greg Aiello said in an e-mail.
The league also wanted an update from Jones on what he's doing to stay out of trouble.
Since his trade from the Tennessee Titans in the spring, Jones has participated in the Cowboys' player development program and has tried to surround himself with better people. He's also pledged to donate school uniforms to grade-schoolers in Dallas.
"I didn't do them to influence the commissioner. I did them to better myself as a person," Jones said. "They were normally things that I have been doing besides staying out of trouble. That's what I'm trying to do."
The NFL suspended Jones in April 2007 following an accumulation of arrests and legal problems. He has been arrested six times and involved in a dozen incidents requiring police intervention since the Titans drafted him in the first round in 2005.
Jones, who hasn't played in an NFL game since the Titans' season finale on Dec. 31, 2006, received partial reinstatement from the league on June 2 and was allowed to participate in the Cowboys' practices, training camp and preseason games.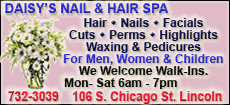 "Commissioner Goodell told Jones that his continued participation in the NFL depends on demonstrating that he can conduct himself in a lawful and reliable manner," the NFL said in a June 2 statement. "Jones will be expected to continue the personal conduct program established by the NFL and the Cowboys and to avoid further adverse involvement with law enforcement."
While the Cowboys are preparing for Jones to be their starting cornerback and punt returner, they're also hedging their bets. They used a first-round pick on cornerback Michael Jenkins, who can also return kicks.
Although Jones hasn't been a distraction at training camp, he has spiced things up during the joint practices with the Broncos this week by bantering back and forth with Marshall, the Broncos' talented but troubled wide receiver who himself is petitioning the commissioner for leniency.