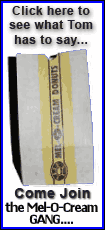 They joined three other players who previously shot 63s at the Donald Ross-designed course -- nobody had done it since Gary Player in 1970, although the pros haven't played Sedgefield since 1976 -- and surpassed the venue's opening-round record by one stroke.
Garrett Willis birdied his final five holes to join Scott Sterling, Tim Clark and Carl Pettersson one stroke back at 64. Steve Marino, Bob Sowards, Ken Duke and Scott McCarron were two strokes behind at 65.
For the co-leaders, it was precisely the kind of strong start they needed to extend their seasons, qualify for the playoffs and maybe even keep their tour cards. Laird ranks 162nd on the money list and 164th on the points list. Heintz is one spot ahead of Laird in earnings but trails him by three spots in the FedEx Cup chase in which the top 144 players advance to the postseason.
"If I was to point to something and say, 'This could be stressful for me right now,' it would not be whether I get into the FedEx Cup," Heintz said. "It would be, you know, am I going to be able to finish this year in the top 125?
"Am I going to be able to finish in the top 150? For a player of my current status, those are the real concerns. I would love to take some of that FedEx Cup money, and that would mean good things for me, but I don't come to this week going, 'Man, I've got to get in the FedEx Cup.'"
Heintz started his round on the back nine and birdied five of his first eight holes. He could have pushed his score even lower on his final hole, the par-4 ninth, but he pushed his 15-foot birdie putt to the right and tapped in for par.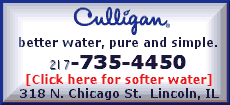 Laird's round was bogey-free with five birdies -- including one on the course's toughest hole, the par-4 18th. He added an eagle on the par-4 13th, using a wedge out of the left rough and holing out from about 115 yards away.
"That was one of the ones I got lucky," Laird said.
Early during Heintz's round, he figured out that the gallery of roughly 50 people was far more interested in another member of his threesome, local amateur Drew Weaver.